Classes are offered throughout the week. Sunday classes meet in the summer 10:30-11:30 a.m., August-May from 9:30-10:30 a.m. Desire additional information about classes or Sunday School? Contact Pastor John McKinnon at 405.525.6584, or email him at pastorjohn@fpcokc.org.
There is a place for you!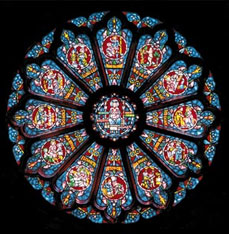 Sunday Morning Adult Classes
New Beginnings Bible Study
Bible-based, Christ-centered study, with food, fellowship, and application to daily living (Lower level, Tuscan Café)
Contact Jim Borgstadt
The Builders
Young families, young adults gather together to encourage one another as they build their families, faith, careers, and lives. A casual gathering on the second floor – room 215.
Contact Kim Pittman or Lanie Denner Pitts
Evergreen Theological Studies
Covers numerous topics, thought-provoking theological studies with lively discussion in a friendly environment, encouraging one another in faith. Variety of teachers, including members and others from the community.(Lower Level – look for the EVERGREEN sign)
Contact Elizabeth & Richard Hatcher
Re:Form
Dynamic discussion on a wide-range of biblical, theological, and social justice topics. Coffee, food, fellowship, and community-building are the keys! Uses TheThoughtfulChristian.com resources and others. (2nd floor, in the NE corner of the building)
Contact Amanda Ogden
Other Adult Formation Opportunities
Wednesdays @ FPC
Catered dinner and fellowship at 5:30 on Wednesdays. Classes for all ages at 6:30. Adult classes on a variety of topics, including speakers, painting lessons, cooking lessons, and yoga (free!).
All classes are open to the public. Registration only required for art classes.
Pastor John McKinnon, Coordinator
Thursday Noon Bible Study
Led by Pastor John. Open to all. This summer they are meeting every other week to discuss Jewish traditions described in the book Mudhouse Sabbath. The book is available in the church office.
Pastor John McKinnon
pastorjohn@fpcokc.org
DISCIPLE Bible Studies
One-year in-depth studies of Scripture strengthening faith and guiding into service. Sequence of four separate years. Meeting times vary. DISCIPLE II will be offering in late 2016. DISCIPLE I to be offered in 2017.
Becki Walden
becki@fpcokc.org
Monday Morning Bible Study
Presbyterian Women
The women of the church meet in small groups, called Circles, each month. Their times often include Bible study, a meal or refreshments, planning fun activities, fundraising for missions, fellowship and a time to pray for one another. Contact the church office for more information, or see one of the women listed below.
Krista Myers, Judy Glaspey, Brooke Kivett, Beverly Georgia, Nita Cadenhead, Janet Eselin, Dorothy Hayes, Mary Ann Doolen