Sunday School isn't just for kids. At First Presbyterian Church, we take Adult Education seriously. A variety of classes are offered on Sunday mornings, as well as throughout the week. Sunday classes meet from 9:30 am to 10:30 am each Sunday (9-10am in the Summer). Questions? Desire additional information on our Adult Sunday school offerings? Contact Dr. Matt Meinke at 405.525.6584, or email him at matt@fpcokc.org.
There is a place for you!!
All adult Sunday school classes meet beginning at 9:30 am.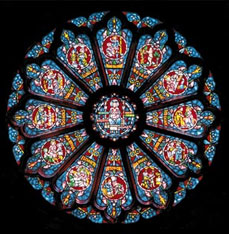 Sunday Morning Adult Classes
Pass the Word
Bible-based, Christ-centered study, with food, fellowship, and application to daily living (Lower level, Tuscan Café)
Contact Jim Borgstadt
The Builders
Young families, young adults gather together to encourage one another as they build their families, faith, careers, and lives. A casual gathering on the second floor – room 215.
Contact Kim Pittman or Lanie Denner Pitts
Evergreen Theological Studies
Covers numerous topics, thought-provoking theological studies with lively discussion in a friendly environment, encouraging one another in faith. Variety of teachers, including members and others from the community.(Lower Level – look for the EVERGREEN sign)
Contact Elizabeth & Richard Hatcher
Re:Form
Dynamic discussion on a wide-range of biblical, theological, and social justice topics. Coffee, food, fellowship, and community-building are the keys! Uses TheThoughtfulChristian.com resources and others. (2nd floor, in the NE corner of the building)
Contact Amanda Ogden & Pastor Matt
Other Adult Formation Opportunities
Wednesdays @ FPC
Dinner and fellowship at 5:30 on Wednesdays, catered by Primos. Formation classes for all ages: 6:30. Adult classes on a variety of topics.
Delores Strider
Thursday Noon Bible Study
Led by Pastor Matt. Open to all. 4 or 12 week studies that vary, such as Genesis, Revelation: The End of Time, Parables, Ruth, Philippians, Acts: the Church on Fire, Really Bad Girls of the Bible.
Pastor Matt
matt@fpcokc.org
Core Foundations
4 or 8 week courses offered at least yearly. Explore core Presbyterian identity. Geared toward newcomers and new Presbyterians. Offered yearly.
Pastor Matt
matt@fpcokc.org
DISCIPLE Bible Studies
One-year in-depth studies of Scripture strengthening faith and guiding into service. Sequence of four separate years. Meeting times vary. DISCIPLE II will be offering in late 2016. DISCIPLE I to be offered in 2017.
Becki Walden
becki@fpcokc.org
Morning Reflections
Men's Bible Study
Meets Monday Morning at 7:00 am in the Small Dining Room of the Church. (Sept – May)
Jim Borgstadt
Presbyterian Women
Each Circle of Presbyterian Women meet for Bible study, fellowship, and food. Throughout the year.
Dorothy Hayes