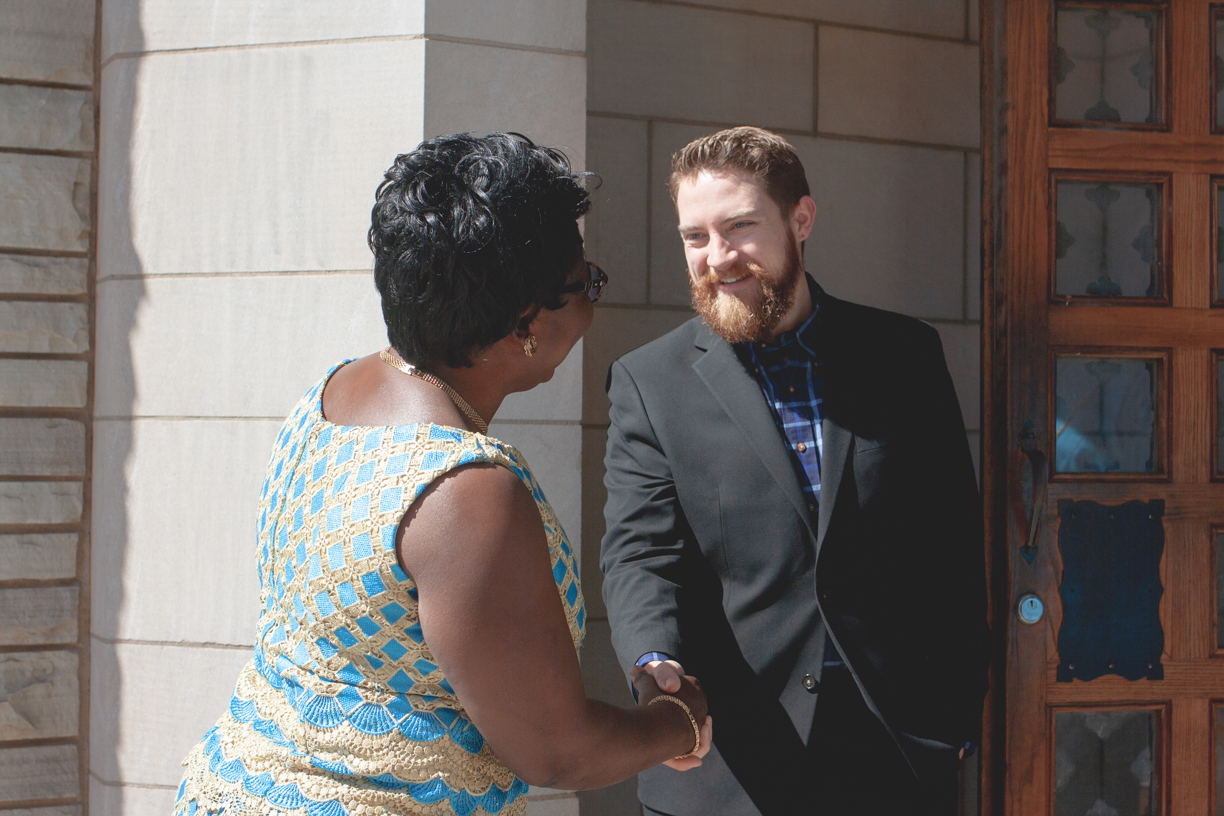 We have a variety of Sunday School Classes to pick from! Some classes are built around age groups while others are targeted toward specific interests. If you'd like more information on a particular class, please reach out to one of the contacts listed in the class descriptions below.
New Beginnings Class
Bible-based, Christ-centered study, with food, fellowship, and application to daily living. In person and online
Location: Upper Level, Fireside Room
Contact: Jim Borgstadt
Builders Class
We call ourselves the builders because we are building our families, friendships, careers, faith, support system, church, futures, and building up each other. The group is intended for young adults, couples, and families.
Weekly Discussions for Sunday Fellowship:
• Series On World Religions Ending with Presbyterianism
• Parenting
• Marriage
• Careers
• Balancing Responsibilities
• Current Events
• How Faith Pertains To Modern Life
Location: Lower Level, Room B8
Contact: Amanda Ogden
Join us on Facebook!
Cornerstone Class
Email Pastor John for more information.
Location: Room 215
Contact: Pastor John
Evergreen Class
Covers numerous topics, thought-provoking theological studies with lively discussion in a friendly environment, encouraging one another in faith. 
Variety of teachers, including members and others from the community.
Location: Lower Level, Room B14
Contact: Elizabeth & Richard Hatcher
Wednesdays at FPC-OKC
Each week, a free yoga class is offered at at 6:30 p.m. All skill levels are welcome.
Location: Lower Level, Rec Room
Contact: Elizabeth Hatcher
KirkNight To-go meals are available to pick up on Wednesdays from 4:30-5:30 p.m. by the ramp behind the kitchen. Order by 9:00 a.m. on Wednesday at the latest. To order, call, text or email Jenn Snow at 405-408-3608 or [email protected].
Family Meal for 4-6: $20 | Dessert $5.00
Meal for 2: $10 | Dessert $2.50
Pastor John McKinnon, Coordinator
Presbyterian Women
The women of the church meet in small groups, called Circles, each month. Their times often include Bible study, a meal or refreshments, planning fun activities, fundraising for missions, fellowship and a time to pray for one another.
For more on the Presbyterian Women Circles at FPC-OKC, click here.