At FPC-OKC, we prioritize quality music. We treasure music in our worship services and strive to uplift the soul and give glory to God.
Join us as we worship God with beautiful music!
We have a superb choir program for singers of all ages.

Sunday Worship Services often feature a brass group, bell ringers, bagpipes, drums, soloists, children's and adult choirs.

FPC-OKC is one of the few churches in the U.S. that has four pipe organs in the same facility. Our annual concert, the 4×4, features all four instruments played by four different organists.

The

Kemp Concert Series

brings talented musicians to perform from throughout the country to perform in Oklahoma City. Most concerts are free of charge.
Sanctuary Singers
This choir is open to all adults who enjoy sharing their musical talent during worship each Sunday. The choir rehearses on Wednesdays from 7:00-8:30 p.m.
Sanctuary Ringers
The adult handbell choir participates monthly during worship services and rehearses on Thursdays from 6:30-7:15 p.m.
Childrens and Youth Choirs
The Youth Chorale (middle and high school ages): The ensemble sings in a variety of styles and participates in worship services several times a month. Rehearsals are on Sundays from 12:15-1:00 p.m.
The Treble Choir consists of singers in grades 3 through 5. The choir sings in worship services once a month. Rehearsals are on Sunday mornings at 10:15 a.m. as part of the Sunday School hour.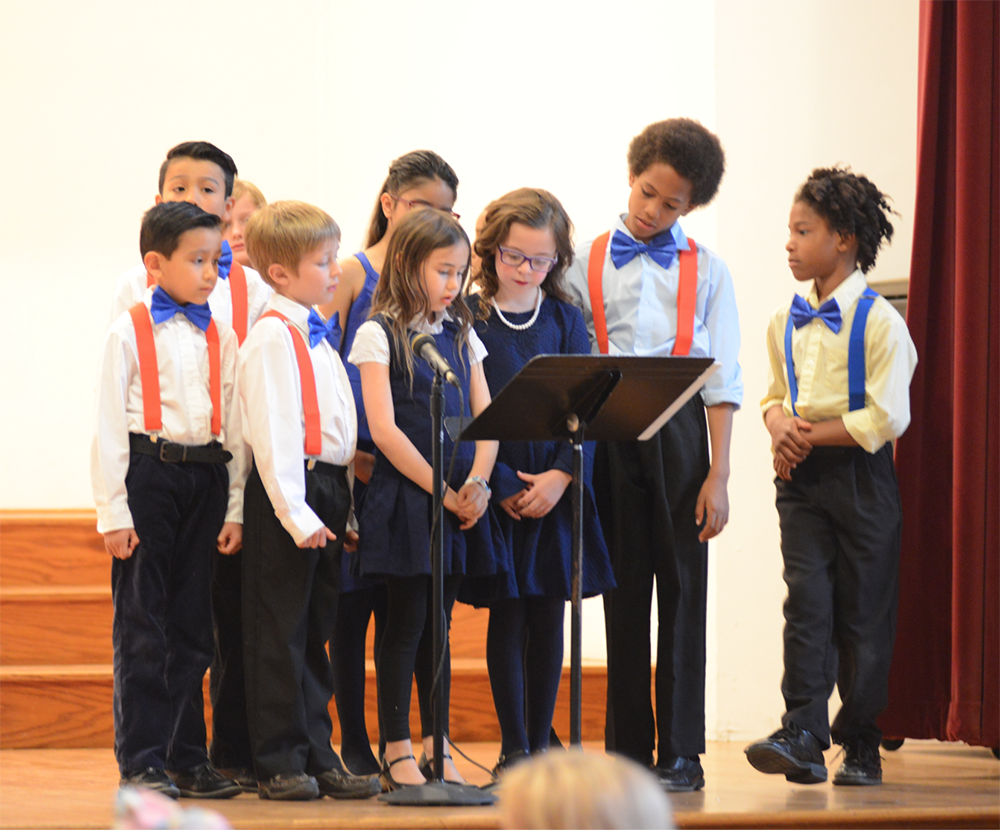 The Kemp Concert Series, based at FPC-OKC, is dedicated to presenting exciting musical events free of charge to the Oklahoma City community.
For more information about our current season, please visit: www.kempconcerts.org
John & Helen Kemp
The Kemp Concert Series is named in honor of John & Helen Kemp, icons in the world of church music. They came to FPC-OKC in 1949 and built a graded "cradle-to-grave" choir program, which flourished well past their 1968 departure. John then became Executive Director of the Choristers' Guild in Dallas followed by a second tour of teaching for both John and Helen at Westminster Choir College in Princeton, New Jersey.
They returned to FPC-OKC for a period of three years (1983–1986) when John served again as Minister of Music. Well known for her soaring soprano voice, Helen sang many roles, particularly from the oratorio repertoire. Helen had a special expertise working with children's voices, and even in her nineties she continued to work with children at music workshops and festivals. Their legacy includes five children, all of whom are musicians. John died in 1997, and Helen died in 2015.
We honor both of these gifted musicians and friends—an indelible part of the history of this church—with this concert series.
The 4×4 Concert is a unique experience!
FPC-OKC is blessed to have four pipe organs: the 91 rank Moeller in the Sanctuary, a four rank/two manual console in Watchorn Hall (our fellowship hall); an eleven rank/two manual, mechanical action Walcher in the main choir room; and an Austin of fifteen ranks in the Chapel. 
The audience begins the concert in the chapel, and actually moves to the three other locations (and three other organs) in the church, ending up in the Sanctuary. It is an impressive display of organs and pipes, and educational as well. Hearing them consecutively helps one hear the differences and capabilities of each organ.
Admission is free.
Organist: John L. Edwards
John L. Edwards is the organist at the FPC-OKC, where he has served since May 1, 1991. In addition to being an organist John plays flute professionally and also performs occasionally with the Oklahoma City Philharmonic. He has the distinction of having played eight different flute and keyboard instruments with the Philharmonic. His performances throughout the Southwest, California, Indiana, Maryland, Michigan and England, have won the respect of his peers and the acclaim of local critics, whether appearing on the concert stage with his flute, or at the organ console in churches and recital halls. He is active as an accompanist and currently accompanies Canterbury Voices, Edmond Community Chorale and several choirs at Oklahoma City University.
John received his Bachelor of Music from Oklahoma City University where he also did his post-graduate work. While at OCU he appeared as a featured soloist with the majority of the university's ensembles. His organ instructors have included Curtis Chambers, Dr. Wilma Jensen and Dr. Antone Godding. Mr. Edwards holds the Colleague Certificate and Service Playing Certificate from the American Guild of Organists.
He has recorded professionally with pianist Rondal J. Wallace, and along with Mr. Wallace is a co-founding member of the instrumental ensemble Oklahoma City RONDEAU.