First Presbyterian Church is a grand, Gothic-style wedding venue located in the heart of Oklahoma City. Our Sanctuary's soaring, 80-foot ceilings, world-class stained-glass windows, and 115-foot center aisle (the longest in Oklahoma City!) provide the perfect setting for a memorable ceremony. This space, as well as our smaller, more intimate Chapel, inspires a sense of wonder in the hearts of brides, grooms, and all those in attendance.
With seating for 1,000, bride and groom prep rooms, and ample space for receptions in Watchorn Hall, FPC-OKC can provide for all of your wedding-day needs in one location.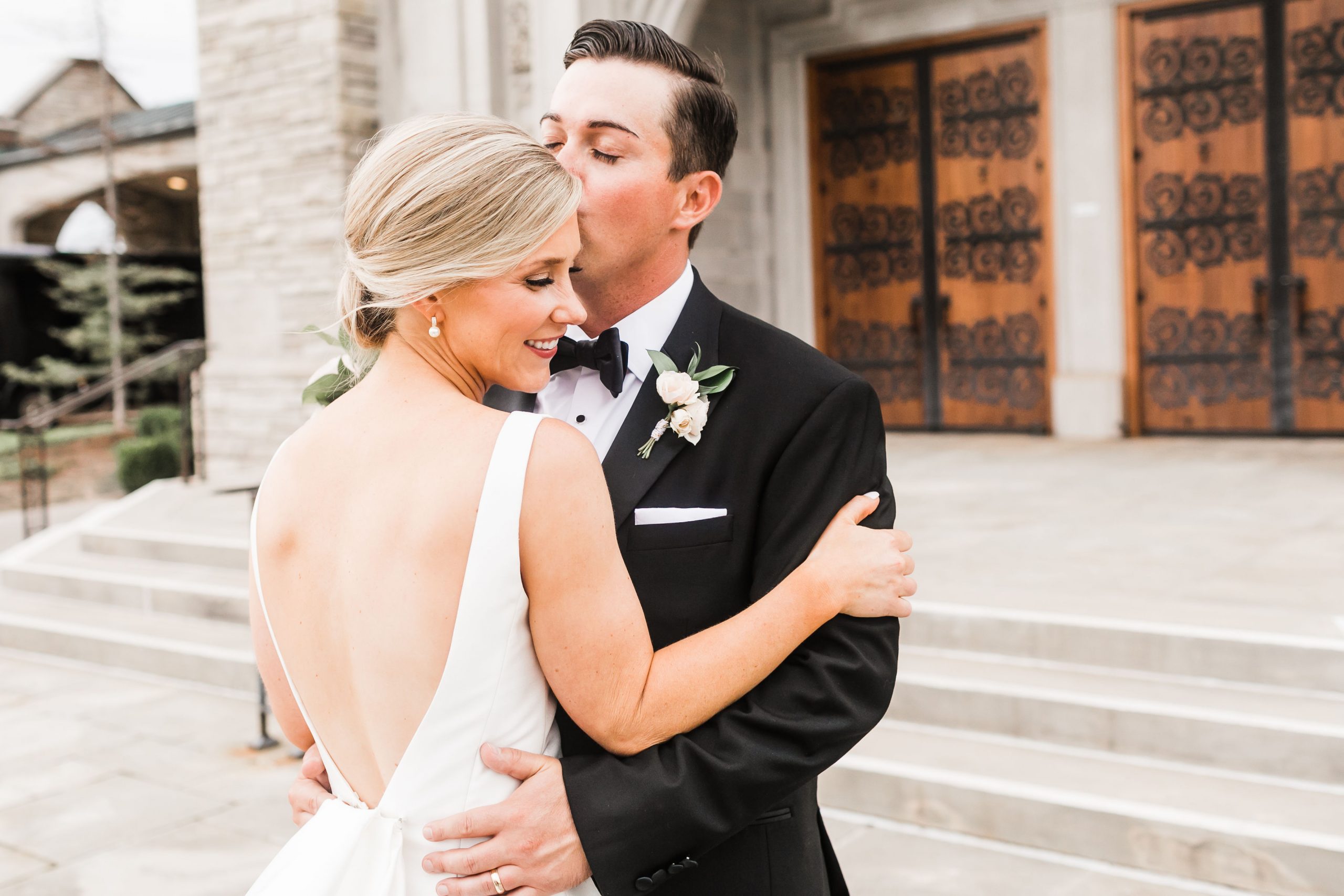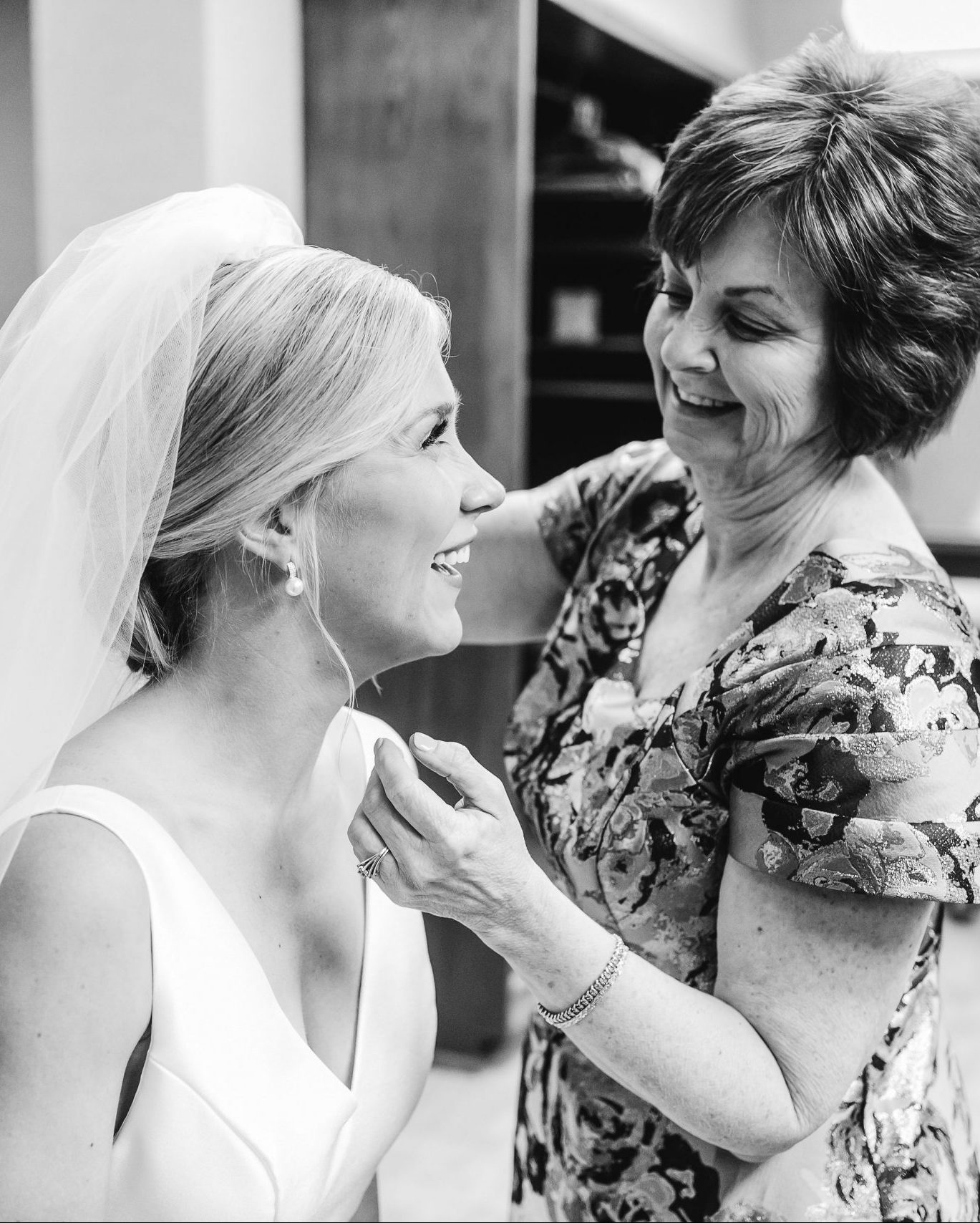 Call for Tentative Wedding Dates
Call the church office at 405-525-6584 for tentative wedding dates.
Note: Due to the busy church calendar during the holiday season, weddings between Thanksgiving and New Year's Day, and Palm Sunday through Easter may be difficult to accommodate.
Request a Reservation Form
Email [email protected] to request a wedding reservation form. Once completed, return it to the church office. Read the Wedding Booklet carefully. In doing so, you will find answers to many questions regarding the rehearsal, wedding ceremony and all the services FPC-OKC makes available to you.
Initial Planning & Deposit
Your reservation form will be reviewed by the pastor and organist and upon their approval, your date will be secured on the church calendar. At that time, the wedding coordinator will contact you for an initial visit to assist you with your wedding plans. A nonrefundable deposit of $200 is payable at that meeting.
Premarital Counseling
You will receive a letter from the pastor explaining premarital counseling and education preparation for a Christian marriage. The pastor will provide the name of the counselor used by the church. The fee for this counseling is in addition to any other fees and is paid directly to the counselor by the couple. You will also meet with the officiating pastor for the planning of the marriage worship service.
Church Policies
The church wedding coordinator will advise you of the church's policies concerning florist, photographers and all of the facilities and equipment available for the wedding.
Wedding Booklets
Call to request a copy of our Wedding Booklet prepared by FPC-OKC, or download the PDF below
Do I have to be a member of FPC-OKC to have my wedding here?
FPC-OKC does allow nonmember weddings. However, date preference is given to members. Members must be active members for at least six months prior to applying for a wedding date to be eligible for the lower membership fees.
Who can be involved?
The FPC-OKC pastor must be the officiating minister, but other clergy may participate at the invitation of our pastor.
The organist and wedding coordinator for the wedding must be staff members of FPC-OKC.
What music is allowed?
Taped or recorded music is not permitted. No electronically enhanced instruments shall be attached to the church audio system. Sentimental ballads, popular songs and selections from musicals are not consistent with a church ceremony and should be used at the reception.
Can I have a Saturday evening ceremony?
Saturday evening weddings may not be held after 7:00 p.m.
Do you have reception space?
Receptions may be held in our fellowship room (Watchorn Hall) immediately following the service.
What are your fees?
The fee schedule is listed inside the Wedding Booklet or can be made available to you by calling the church office.
A special thank you to Bob and Lexie O'Neal for letting us use their photos to show off our beautiful building!
Our venue is a photographer's dream. The choir loft at the back of the Sanctuary provides a bird's-eye view of the ceremony. The chancel is perfect for staging group shots. The exterior of our building offers the striking elegance of Gothic architecture and a burst of color from our carefully maintained landscaping. The beauty of our building lends itself to the sacred and precious ceremony at hand. 
Scroll through this gallery to see what your special day could look like at FPC-OKC!