SPARK After School Program
SPARK is a state-licensed 2-star After-School program for children, Kindergarten to 8th grades. In addition to after-school opportunities, we provide before and after-school care, and a full program during the summer. SPARK's mission is to provide neighborhood children a safe, loving atmosphere with opportunities for enrichment in reading and the arts. It is a great place for our church members to volunteer, such as in the SPARK Tutoring progam. If you are a part of FPCOKC, and interested in tutoring, or being a substitute for teachers and bus drivers, fill out the form below.
FPCOKC established SPARK in 1984 as a mission and as a gift to the community, but SPARK has grown into its own, and is now a fully operational 2-Star facility!
Now is the time to enroll. Slots are filling up fast! Please use the form to the right to log your interest and hear back from me. We have lots of exciting activities planned. If you have any questions feel free to give me a call!
Tish Harrison, SPARK Director
(405) 525-0018
Registration/Interest Form
If you would like more information on our exciting program, sign up here! Slots are filling up fast. If your child is currently enrolled, ask Tish about the Early Bird discount.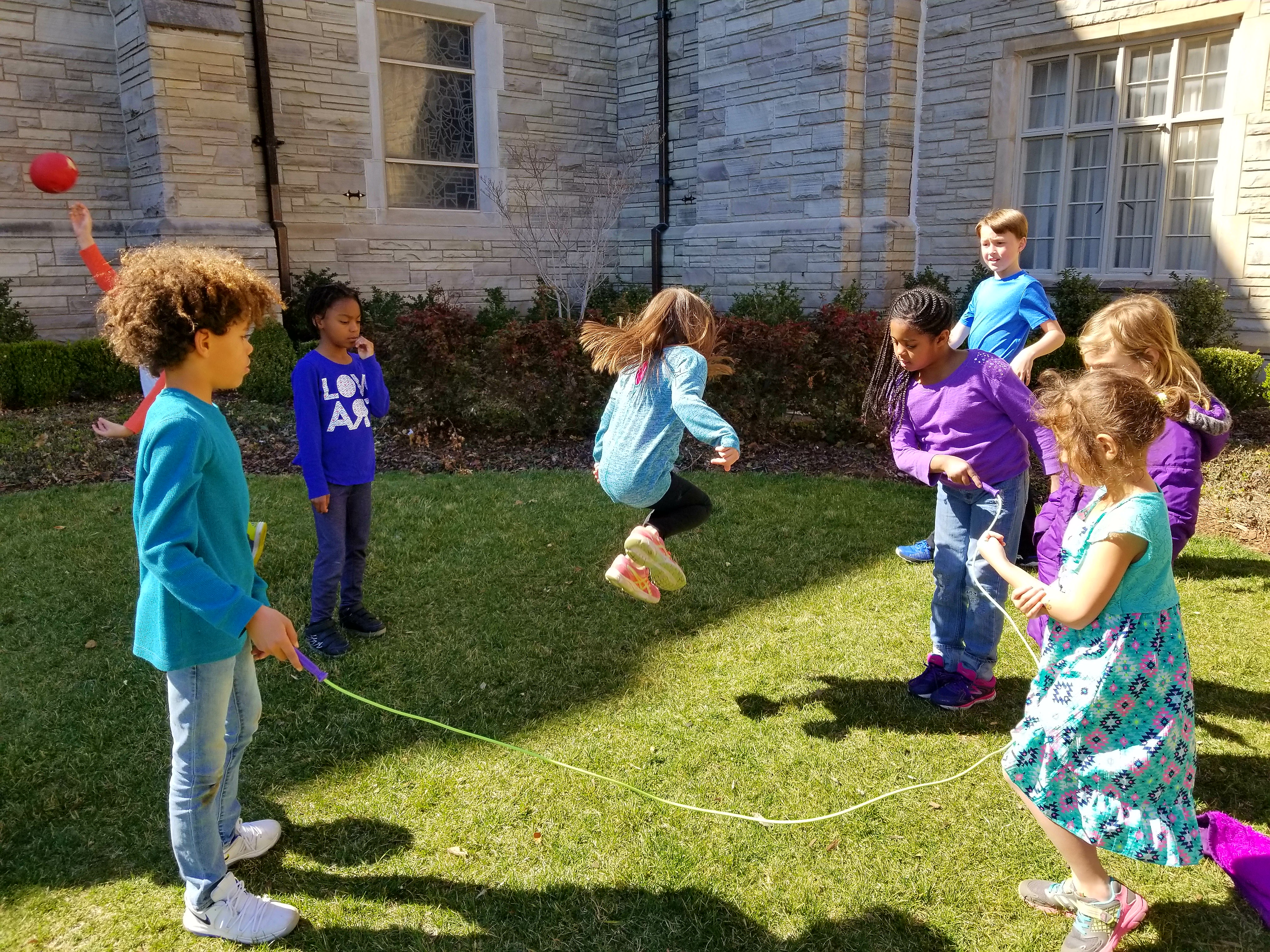 Our SPARK Kids – And Their Art
What SPARK Offers
SPARK provides year-round quality childcare for ages 5-14. The summer program is full of trips to water parks, museums, parks, movies, and the zoo.
During the school year children can be dropped off at the church as early as 6:30 a.m. — transportation to local schools is available! Children can also be picked up from local schools and brought back to the church building for a snack, group games, tutoring, time to relax, homework time, and recreation. (Our air-conditioned basement is a great place to shoot hoops, ride pedal cars, roller skate, play dodge ball, etc…) Transportation generally provided to John Rex Charter Elementary, Cleveland Elementary, Classes SAS, Wilson Elementary, Eugene Field Elementary, and Linwood. (If you need transportation to a different school, please inquire.) SPARK runs until 6:00 p.m., weekdays.
Special sessions of SPARK include childcare during Spring Break, Fall Break, and all summer long! Fun activities like cooking classes, painting classes, origami workshops, and sports clinics are offered for no extra charge. We take field trips every Wednesday and Friday, and get in plenty of visits to swimming pools. fun parks, kid-friendly museums and aquariums!
History of SPARK
SPARK was established in 1984 to provide neighborhood children a safe, loving atmosphere with opportunities for enrichment in reading and the arts. It began with a vision to help those in our neighborhood. Now we have families driving from the suburbs to have their children take part with SPARK. SPARK includes an all-day Summer program, Fall Break childcare, Spring Break childcare, and wonderful before-school and after-school care. It is a licensed 2-Star DHS-approved facility.
Volunteer with SPARK
Have experience working with children? Have an artistic talent to share? Retired and willing to let children read to you? SPARK is a great place for volunteers! (Must undergo background check.) We need people interested in tutoring, substituting, and driving our vans/bus. (Particularly seeking individuals who have a commercial driver's license.) If you would like more information please contact Elizabeth Hatcher, Tutoring Coordinator, or Tish Harrison, SPARK Director.
Would You Like To Volunteer with SPARK?
We are looking for caring, fun individuals who are willing to assist as bus driver, tutors, art helpers, and other things. To know a little more about our tutoring program or other volunteer needs, fill out this online form, and we will be in touch. If you are ready to commit to being a volunteer, download the PDF VOLUNTEER FORM and schedule a time to talk with Tish.